UNITED CONGREGATIONAL CHURCH OF WESTERLY
UNITED CHURCH OF CHRIST

9 Castle Hill Road
Pawcatuck, CT 06379
No matter who you are or where you are on life's journey 

you are welcome here.

 
*****
WEEKLY WORSHIP
*****
WEEKLY SERMONS
---
WORSHIP SCHEDULE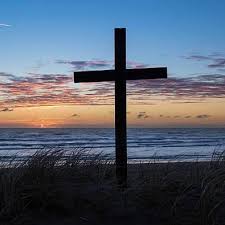 IN-PERSON Sunday Worship Is Back!!!
All Sunday morning worship services

 

are now IN-PERSON AND

 

broadcast on Facebook Live at 9:45 a.m.
Masks optional for people who are fully vaccinated.  Unvaccinated persons must wear a mask while attending worship.  Social Distancing recommended

 

at all in-person services!  
*****
Sunday, July 25th – "I Love to Tell the Story"

 
(Deacons leading worship while Rev. Ruth on vacation)

 
Sunday, August 1st – Communion & Rev. Ruth returns

 
---
LATEST NEWS!

 June & July BEACON & CALENDAR is available!
Rev. Ruth's

 

"WORDS TO THE WISE" For Parents and Kids

 on 

Sundays at 11:00 a.m.

 v

ia Facebook Live
NEW…

ANNUAL "IN THE MIDDLE" SCHOOL SUPPLIES DRIVE BEGINS CONTINUES!  For full information please click on the MISSIONS link from the menu above.  For full information please click on the MISSIONS link from the menu above.
NEW… 

We will be taking part in the Castle Hill neighborhood yard sale on August 7th from 8:00 a.m. – 12:00 p.m.  Please set aside any items you may have to donate, and if you can help us that day, that would be great!  We will once again be doing our fill-a-bag sale.
A printable pdf list is available to have on hand while shopping, just click on the link below:
 

Weekly Pollinator Gardens Team and Volunteers Meeting In the Gardens Every Thursday at 6:00 p.m.  (Weather permitting.)
… ONLINE GIVING PROGRAM IS UP AND RUNNING!!!  Now you can donate to our congregation through our website.  Your donations will help our congregation to continue the spiritual work that we do.  We appreciate your donations.  Thank you for giving.
PLEASE CLICK ON THE LINK TO THE RIGHT TO DONATE.  
Our new email address is:  uccwesterly@gmail.com .  Please email us with any questions, respectful comments, or general inquiries.
---
Open & Affirming Statement

We the United Congregational Church of Westerly are an opening and affirming church.  The link below is the statement for which our congregation stands united and welcoming to one and all.
---
Please feel free to explore our website and links.  You will find a brief history of our Congregation, and how we became one church from two neighboring churches in Pawcatuck, CT and Westerly, RI.  See how active we are in the local community, state, nation and world through our missions.  There is a special page for Sunday School, a calendar of events, and news about our church and denomination.  This web site is under constant construction, so if you do not find what you are looking for come back later or contact us.