UNITED CONGREGATIONAL CHURCH OF WESTERLY
UNITED CHURCH OF CHRIST

9 Castle Hill Road
Pawcatuck, CT 06379
No matter who you are or where you are on life's journey 

you are welcome here.

 
*****
Sunday Worship returns to ONLY VIRTUAL SERVICE!!!
Due to a surge in COVID-19 cases, officials for the State of

 Connecticut have changed the guidelines for in-person activities and events.  There will be NO IN-PERSON WORSHIP for the time being.  Rev. Ruth will be broadcasting from our church sanctuary each week via Facebook Live, starting Sunday mornings at 9:45 a.m., with our church organist Dav providing the music and as usual a Deacon assisting with the service.  Thank you for your patiences and understanding.
---
A POP-UP MINI CHRISTMAS BAZAAR
DECEMBER 5TH CANCELED!!!
*****
VIRTUAL CHRISTMAS BAZAR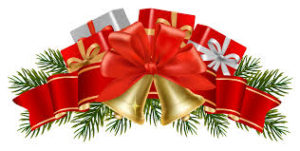 This year our congregation's annual Christmas Bazaar is going virtual.  We have the SERRV & Earn online shopping event, the Bid-to-Beat Gift Baskets and now our Silent Auction.  Please visit our Christmas Bazaar page by clicking the link below:
BID-TO-BEAT GIFT BASKETS & 
SILENT AUCTION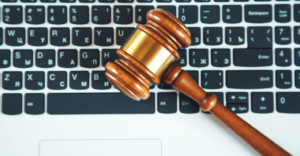 Our traditional Christmas Bazaar gift baskets and Silent Auction are back!  Give the gift of a beautiful basket arrangement or unique item this Christmas by bidding on our Bid-to-Beat gift baskets Silent Auction items.  Please click on the links below to place your bids for our incredible gift baskets and special auction items.
*****
SERRV & EARN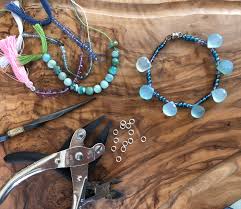 This year our church will once again be participating with the SERRV organization which helps displaced refugees trade their handcrafts for income.  By clicking on the link below a percentage of sales from your purchase(s) goes directly to help our church.  Your purchases will benefit important work done for the refugee artisans and the spiritual work that our church provides.  Please be sure to look for the orange banner bar to appear at the top of their homepage which will specify the name of our church and the general pop-up box.  Thank you for your purchases.
Please click on the click below to direct to SERRV & Earn
*****
A POP-UP MINI CHRISTMAS BAZAAR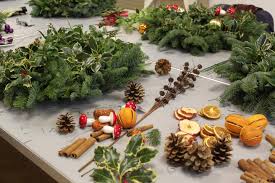 MOST SATURDAYS!!!
Our Church Upper Parking Lot
The famous and much loved UCC Westerly Christmas Bazaar is regearing in the face of the changing CT Coronavirus Guidelines for events. We will be following the CT Guidelines which includes now restricting indoor events, like the Bazaar, to 25 people maximum. Our greatly scaled back version of the Bazaar will have a selection of most of your favorites including:
An assortment of Gift Baskets in a range of prices and themes
A variety of beautifully decorated arti!cial wreaths and mini-Christmas trees
A selection of homemade goodies including canned goods, jams and maybe even a baked good or two
A selection of items from the Nostalgia Boutique including antique linens and unique small gift items
---
Worship programs and sermons for most online services and events are provided.  All pdf Worship programs and sermons are available to be viewed and printed by clicking the HOME WORSHIP page from the menu above.  Our current Sunday Worship service program and sermon are posted under the WEEKLY SCHEDULE listing.
WEEKLY SCHEDULE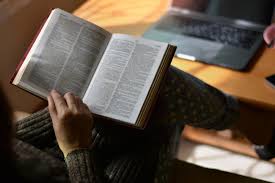 Sunday Virtual Worship Service 11/29/20 – 

First Sunday of Advent

– 

Matthew 1:18-25 

– 

O Come, O Come Emmanuel
*****
SEASON OF ADVENT & CHRISTMASTIDE
Schedule of Worship Services

 for 

Advent & Christmas 2020

 
December 6th – 2nd Sunday of Advent Worship with Communion & Lighting the candle of PEACE
December 13th – 3rd Sunday of Advent Worship
 – 
Lighting the candle of JOY
Thursday, December 17th – "Blue Christmas" Service
 at 

7:00 p.m. on Facebook Live – Quiet, reflective service for those struggling with the Christmas season

 
December 20th – 4th Sunday of Advent Lessons & Carols Worship Service & lighting the candle of LOVE
Thursday, December 24th – Christmas Eve Service
 at 

7:00 p.m. on Facebook Live – Traditional festive service of candles, carols, special music and Communion with a Christmas message from Rev. Ruth

 
December 27th – Rev. Ruth will be off but you can choose from several online worship experiences the links for which will be provided through the Weekly Update
January 3, 2021 – STAR SUNDAY Epiphany Celebration – Festive service of Communion, Light and Star Words for the coming year!
Advent Activity Guide
Though we can't worship in person at this time we still encourage you to participate in the days leading to Christmas.  A home activity guide to follow the important spiritual journey to Christmas is available.  Please click the link below to view & print this home activity:
---
LATEST NEWS!
NEW… WE'RE BACK TO ONLY VIRTUAL WORSHIP!!!!!!

 

 Rev. Ruth will be streaming ONLY VIRTUAL WORSHIP services via Facebook Live until further notice!
December BEACON & CALENDAR is now available!
… ONLINE GIVING PROGRAM IS UP AND RUNNING!!!  Now you can donate to our congregation through our website.  Your donations will help our congregation to continue the spiritual work that we do.  We appreciate your donations.  Thank you for giving.
PLEASE CLICK ON THE LINK TO THE RIGHT TO DONATE.  
Our new email address is:  uccwesterly@gmail.com .  Please email us with any questions, respectful comments, or general inquiries.
---
Open & Affirming Statement

We the United Congregational Church of Westerly are an opening and affirming church.  The link below is the statement for which our congregation stands united and welcoming to one and all.
---
Please feel free to explore our website and links.  You will find a brief history of our Congregation, and how we became one church from two neighboring churches in Pawcatuck, CT and Westerly, RI.  See how active we are in the local community, state, nation and world through our missions.  There is a special page for Sunday School, a calendar of events, and news about our church and denomination.  This web site is under constant construction, so if you do not find what you are looking for come back later or contact us.