UNITED CONGREGATIONAL CHURCH OF WESTERLY
UNITED CHURCH OF CHRIST

9 Castle Hill Road
Pawcatuck, CT 06379
No matter who you are or where you are on life's journey 

you are welcome here.

 
*****
WEEKLY WORSHIP
All Sunday morning worship services are now IN-PERSON AND broadcast on Facebook Live at 9:45 a.m.
Given the recent large upsurge of Covid cases we REQUIRE MASKS FOR EVERYONE ATTENDING WORSHIP!
Sunday 12/5/21 – 2nd Sunday of Advent

(Holy Communion)

 

– 

Ezekiel 34:11-16 – Seeking Sheep
WEEKLY SERMONS
---
ANNUAL CHRISTMAS BAZAAR POP-UP STYLE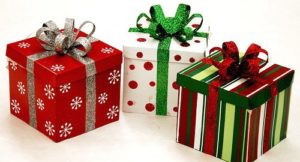 EVERY SATURDAY THROUGHOUT NOVEMBER & FIRST SATURDAY IN DECEMBER
COME AND ENJOY OUR MINI BAZAARS
FINAL DAY SATURDAY DECEMBER 4TH
FROM 9:00 A.M. – 1:00 P.M. 
*****
SERRV & Earn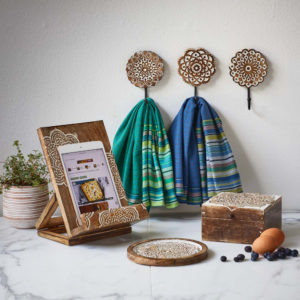 This year our church will once again be participating with the SERRV organization which helps displaced refugees trade there handcrafts for income.  By clicking on the link below a percentage of sales from your purchase(s) goes directly to help our church.  Your purchases will bene!t important work done for the refugee artisans and the spiritual work that our church provides.  Please be sure to look for the orange banner bar to appear at the top of their homepage which will specify the name of our church and the general pop-up box.  Thank you for your purchases.
Please click on the click below to direct to SERRV & Earn
---
WORSHIP SCHEDULE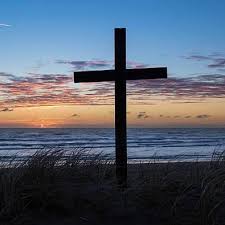 Sunday, December 5th –2nd Sunday of Advent – Worship Communion with Lighting the candle of the SHEPHERDS
Sunday, December 12th – 3rd Sunday of Advent Worship Lighting the candle of MARY
Thursday, December 16th – Sanctuary "Blue Christmas" Service at 7:00 p.m. – Quiet, reflective service for those struggling with the Christmas season
Sunday, December 19th – 4th Sunday of Advent – Lessons & Carols Worship Service and lighting the candle of JOSEPH
Friday, December 24th – Christmas Eve Service at 7:00 p.m. Traditional festive service of candles, carols, special music and Communion with a Christmas message from Rev. Ruth
December 26th – A BIRTHDAY PARTY FOR JESUS! – A light-hearted celebration of Jesus' birth
Sunday, January 2, 2022 – STAR SUNDAY – Epiphany Celebration Festive service of Communion, Light and Star Words for the coming year!
---
LATEST NEWS!

NEW… 

Decem

ber

 BEACON & CALENDAR is now available!
NEW… 

The Grief Group –

 There will be only one gathering this month on

 

December 16th at 1:00 p.m.  NEW MEMBERS WELCOME!
NEW… 

Blue Christmas Service/Mindfulness Group Thursday, December 16th.  Come an hour earlier at 5:30 p.m. for a calming conversation before the Blue Christmas service starts 6:30 p.m. 
NEW… 

Join us at

 

BOOKS Wednesday, January 12, 2022 at 12:30 p.m. – WHAT WE'RE READING:

 

THE FOUNDLING

  

By Paul Joseph Fronczak

 
NEW… 

Homeless Awareness Vigil Saturday, January 15th at 6:30 p.m.

C

andlelight vigil service with prayers, songs and reflections.

 
 

 

Weekly Pollinator Gardens Team and Volunteers Meeting I

n the Gardens Every Thursday at 6:00 p.m.

 (Weather permitting.)
… ONLINE GIVING PROGRAM IS UP AND RUNNING!!!  Now you can donate to our congregation through our website.  Your donations will help our congregation to continue the spiritual work that we do.  We appreciate your donations.  Thank you for giving.
PLEASE CLICK ON THE LINK TO THE RIGHT TO DONATE.  
Our new email address is:  uccwesterly@gmail.com .  Please email us with any questions, respectful comments, or general inquiries.
---
Open & Affirming Statement

We the United Congregational Church of Westerly are an opening and affirming church.  The link below is the statement for which our congregation stands united and welcoming to one and all.
---
Please feel free to explore our website and links.  You will find a brief history of our Congregation, and how we became one church from two neighboring churches in Pawcatuck, CT and Westerly, RI.  See how active we are in the local community, state, nation and world through our missions.  There is a special page for Sunday School, a calendar of events, and news about our church and denomination.  This web site is under constant construction, so if you do not find what you are looking for come back later or contact us.