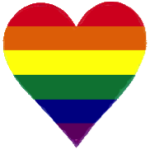 The Open and Affirming (ONA) Statement* of the
United Congregational Church of Westerly, United Church of Christ
Amended and approved at a Special Congregational Meeting on Sunday, April 9, 2017
"'I know your works. Behold, I have set before you an open door, which no one is able to shut. I know that you have but little power, and yet you have kept my word and have not denied my name. (Rev. 3:8)
Through our own open doors, we, the United Congregational Church of Westerly in Pawcatuck, United Church of Christ, strive to be a sensitive, safe, and nurturing faith community.  Valuing and celebrating the inclusivity and diversity that are inherent to our Congregational traditions and works, we are on an intentional continuing journey to affirm the dignity and worth of every human being.  We affirm that all are created in God's image.
We invite and welcome into our faith community people of all ages, races, cultures, sexual orientations, gender identities and expressions, family configurations, economic circumstances, physical, cognitive or emotional abilities, education, and spiritual and religious traditions.  God is still speaking.   God does not discriminate.
We consciously and deliberately commit to learn together to seek and embrace justice; to walk side by side, humbly with our God; to share worship as we grow in unity of faith; to love kindness; and to renounce judgement and intolerance.
Therefore, we unconditionally declare ourselves to be an Open and Affirming church.  No matter who you are or where you are on life's journey, you are welcome here.
*Drafted by the ONA Committee in March 2017, amended at an Open Forum on April 2, 2017 and
Special Congregational Meeting on April 9, 2017