"Faith is caught, not taught." William Willimon
"everything the church does teaches." Thomas Groome
Due to the COVID-19 pandemic any information about Sabbath Circles will be announced later this year.
WHAT IS SABBATH CIRCLES?

Sabbath Circles© is a unique approach to family based education in the Christian faith.  Directly connected to the weekly themes in worship from September through May, it offers a weekly lesson for multi-ages designed to be a learning experience for the entire family.  Each session provides suggestions on exploring the text for the week in more detail including such basics as locating the text in the Bible (Old or New Testament) and placing it chronologically in a historical time line of the Bible (before or after Moses; before or after Jesus, etc.) and geographically, relating it to present day locations in the Middle East.  Suggested questions for conversation about the text are provided as well as hands on activities for making the text and its meaning clearer as well as related to our contemporary lives, including connections with events coming up in the church and, on occasion, the community.  Links to websites for additional resources round out each week's session materials.
The hope is that parents and/or grandparents will find these materials empowering to them in their role as "first teachers of the faith."  It also honors and recognizes the reality that many of our families find it impossible to make a weekly commitment to attend Sunday worship but still desire an education in the faith for their children.  Sabbath Circles© is one small step in making that desire into a reality.  Also, the curriculum's home-based design makes it an ideal way of sharing the faith with family members who are not local and may not have their own connection to a church community.  Anyone is welcome to use the materials, subject to the

 

copyright restrictions typical of any published curriculum.
---
For information on Sabbath Circles© and to fill out a registration form please click on the link below.  If you have any questions or would like more information, please speak with Rev. Ruth anytime.
*****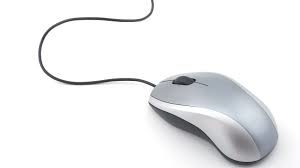 All weekly lessons are posted on our website www.uccwesterly.org as well as additional information and material, which include:
First, a sign-up form for non church members to request to be added to the Sabbath Circles distribution list;  
Second, an introduction of the Sabbath Circles curriculum;  
And third, a Sabbath Circles cover to organize the lessons into a booklet form.
They will also be accessible through our Sabbath Circles Facebook Group through the church Facebook page, @UCC Westerly.  This is a closed group so you will need to contact Rev. Ruth or Carol, our secretary in the church office, to gain access to that group.  Hard copies of the lessons can be requested from the church for a small donation to cover copying and postage costs.  If you hope to make use of our weekly lessons on line, a donation of $5 per child for the year would be greatly appreciated, but is definitely NOT required.

 
*****
ALL SABBATH CIRCLES 

INFORMATION 

AND

WEEKLY CURRICULUMS ARE AVAILABLE JUST BY CLICKING THE LINKS BELOW: